Weedingtech has been offering commercial weed control since 2011, providing organisations with a sustainable, cost-effective and environmentally friendly solution to manage their outside spaces.
We understand the need for commercially viable weed control; investing in a weed control system can be both timely and costly to implement, and there are various factors you need to consider when choosing which method is best for your local area. 
Fortunately, we have a solution that could save you both time and money, and it's safe for use around animals and delicate ecosystems.
Foamstream: a cost-effective method of commercial weed control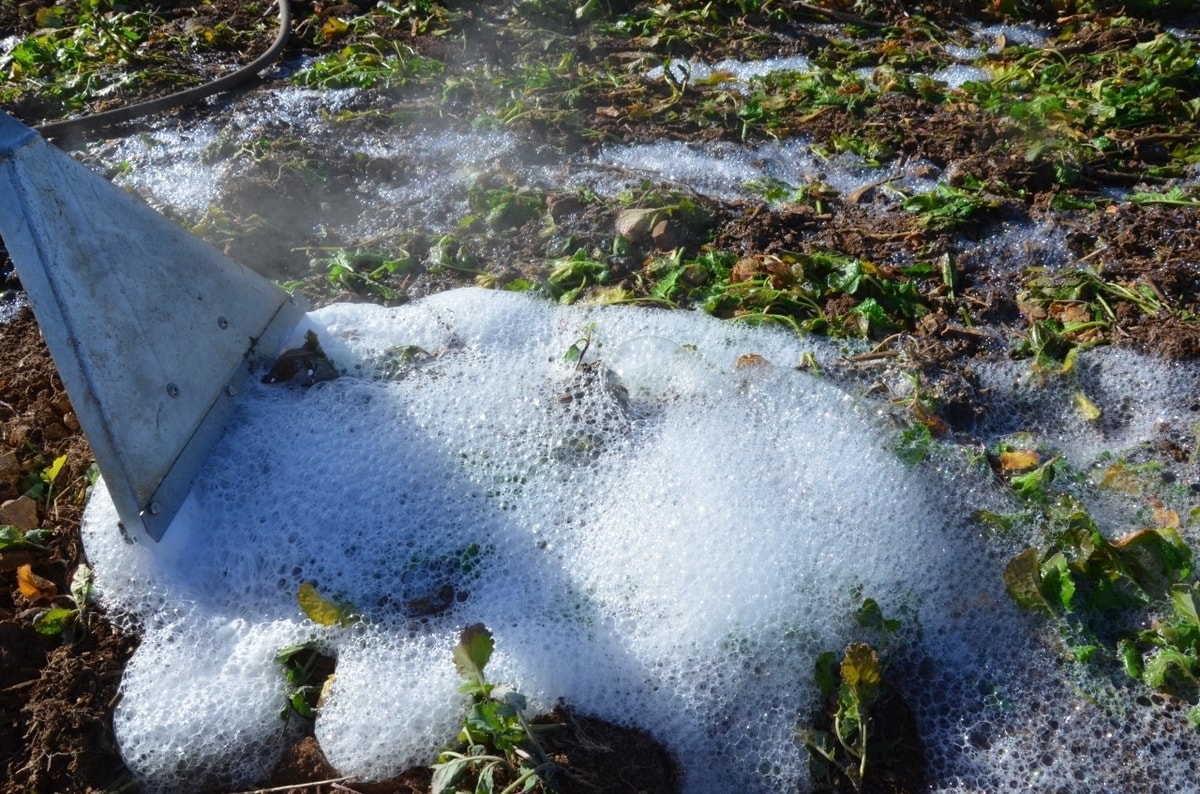 How does Foamstream work?
Foamstream uses a patented low-pressure process which combines heat with our biodegradable foam, making it safe for use around people, animals and delicate environments. The active ingredient in Foamstream is the heat from the hot water. The foam insulates the hot water, ensuring the heat is not lost to the atmosphere. This ensures the heat covers the plant for long enough for it to kill or severely damage the plant.
Click here to read more about our technology.
The benefits of Foamstream
Foamstream requires less treatment cycles per year than any other alternative, meaning that you can optimise your employee's time far more efficiently:

Foamstream is extremely versatile and efficient. With Foamstream's quick-release lance head, the user can seamlessly change from weed control to

sanitisation

,

gum removal

and

other various applications

in a matter of seconds using the same machine. There is no need to switch apparatus for different applications, making Foamstream far more efficient on the job than other alternative methods. 

Unlike traditional chemical solutions that include glyphosate, Foamstream can be used in all weather conditions and on any surface, meaning that your weed control can be effectively planned and allocated well in advance thus reducing the amount of costly downtime. It's good to go all year round.
Find out more about the benefits of Foamstream.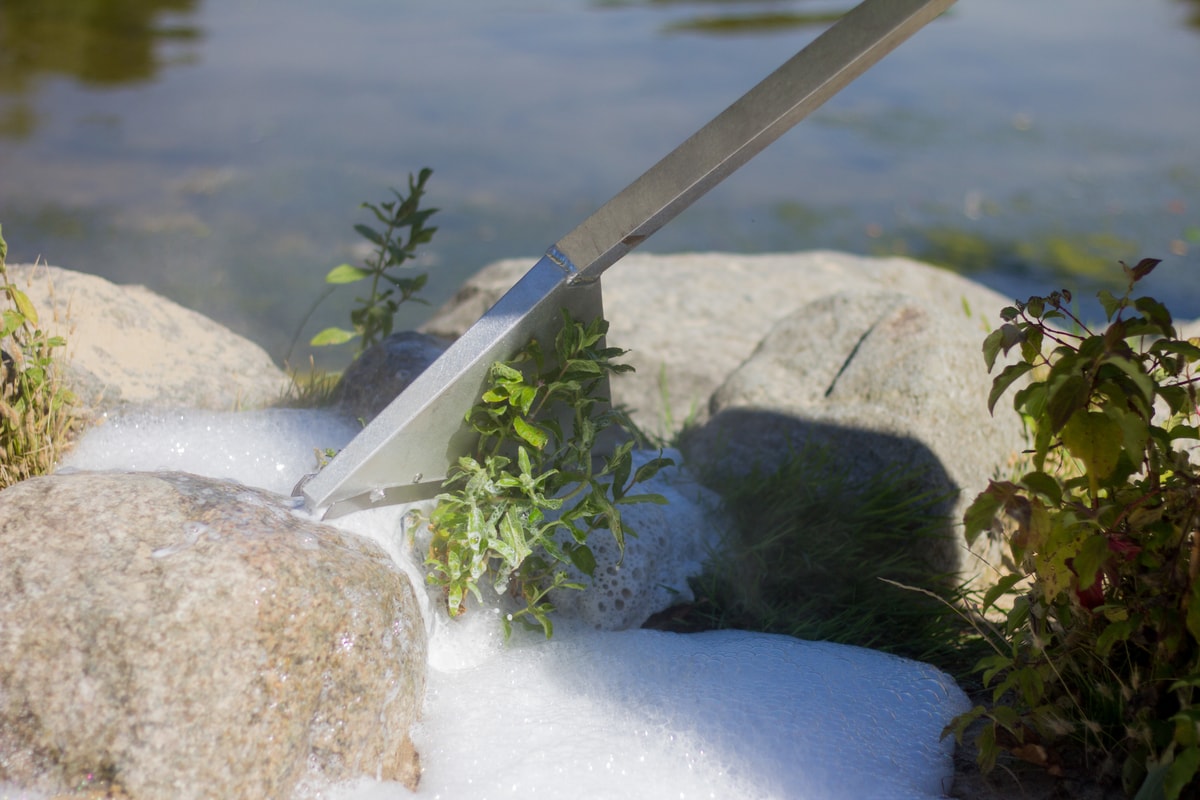 Surface sanitisation and virus neutralisation
Given the current situation with the outbreak of COVID-19, we understand that local towns and councils are doing the best they can to ensure their constituents stay safe and healthy. Foamstream is an ideal way to clean, sanitise and decontaminate your public spaces, reducing the transmission of harmful viruses like COVID-19 as well as other pathogens such as fungi and non-sporulating bacteria, in an efficient and cost-effective way. 
In 2019, Foamstream was approved for use as an organic biocide by the EPA and the EU and was proved to be highly effective at killing Hepatitis C, as well as other harmful viruses. Find out more about Foamstream's cleaning elements in relation to COVID-19.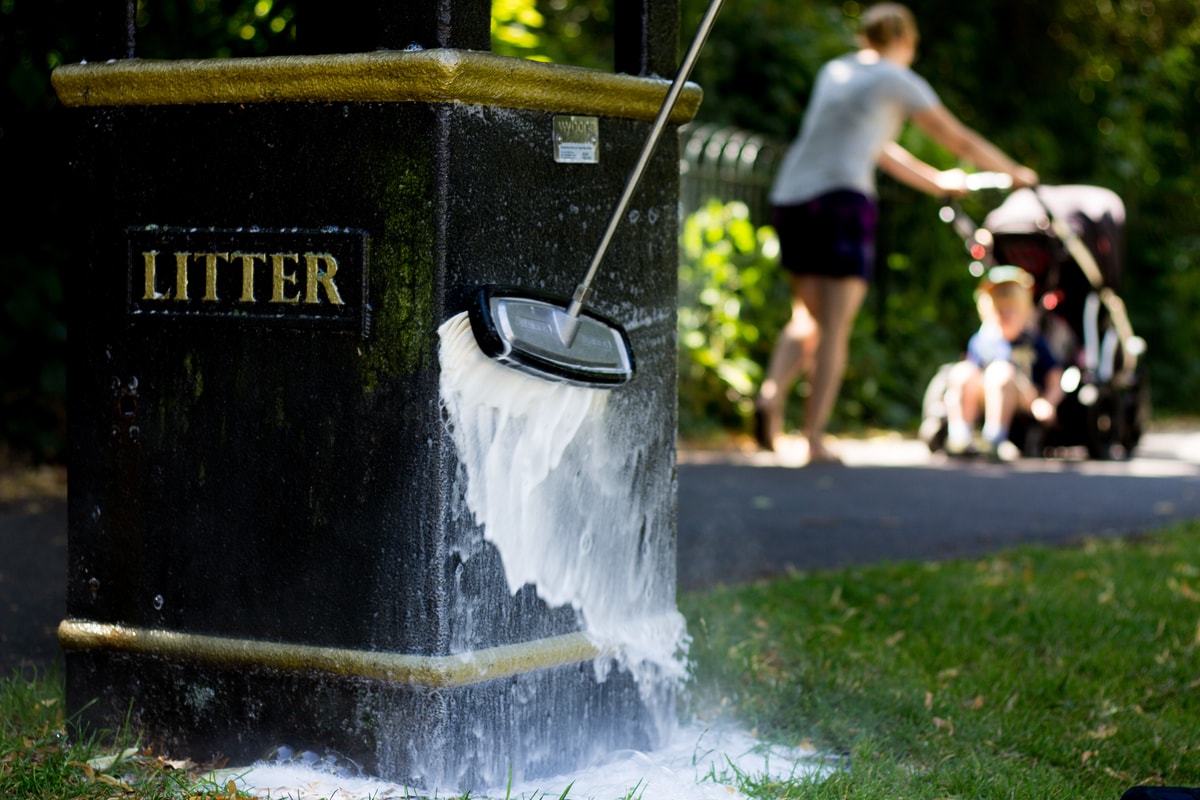 The use of glyphosate
Glyphosate is an active ingredient in most herbicides, and is commonly used in towns, cities and homes around the world to kill weeds and other unwanted vegetation. Some scientists have claimed that glyphosate is 'damaging to human DNA', while others have disputed the toxicity of glyphosate, stating that it is 'unlikely to be a human carcinogen'. Nevertheless, these reports – alongside public petitions from towns and councils across the UK and evidence that glyphosate can have a damaging effect on the environment – were enough to encourage public entities, municipalities and contractors to implement a safe alternative.
Glyphosate alternatives for commercial use
Our products
We developed our innovative range of products to fulfil our customers' needs and solve their organisational challenges in the most efficient way possible. Our industry leading technology is designed and produced with the highest quality componentry, built by leading manufacturers who adhere to the highest standards and quality controls.
Visit our products page for more information.