While the debate surrounding the use of glyphosate continues, alternative methods of weed control are available for those who want to eradicate any potential risk to the environment and human health.
Glyphosate is an active ingredient in most herbicides. It's used in public spaces around the world to kill weeds and other unwanted vegetation, and as a non-selective chemical, glyphosate will kill most plants. Along with other ingredients, glyphosate-based herbicides prevent weeds from synthesizing proteins – a process that subsequently causes them to die. 
Concentrations of glyphosate found in herbicides varies from 40% for commercial applications, down to 1% for weed killers marketed for home use. Pure glyphosate is actually relatively low in toxicity, and products usually contain other ingredients that help glyphosate kill the plants. When combined with glyphosate, it's these other ingredients that contribute to the product's toxicity.
Health concerns surrounding glyphosate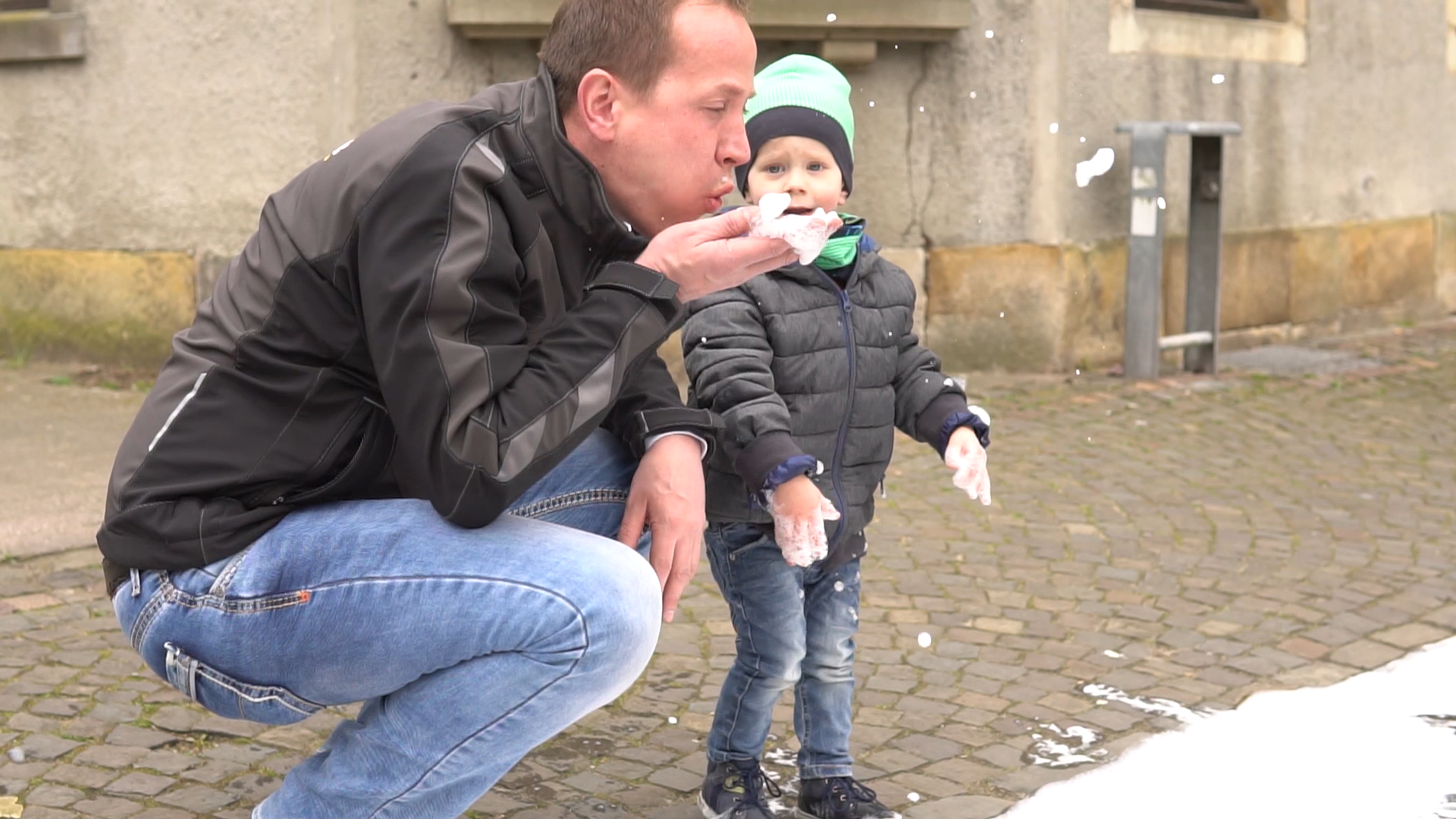 Glyphosate and the environment
In addition to the concerns surrounding human health, the use of glyphosate can have a detrimental impact on the environment and various ecosystems. Although glyphosate is a targeted method of weed control, there are organisms that will undoubtedly be indirectly affected by its use. These include:
Water systems –

Glyphosate based products that are applied to rural or urban areas and are subsequently washed by the rain into groundwater, streams, rivers and coastal waters;  

Habitats –

Herbicide spray that has been blown by wind onto field margins, or into wild habitats next to a treated area;

Animals – Eating from crops that have been treated with glyphosate based products, or by preying on animals that have been feeding on treated crops.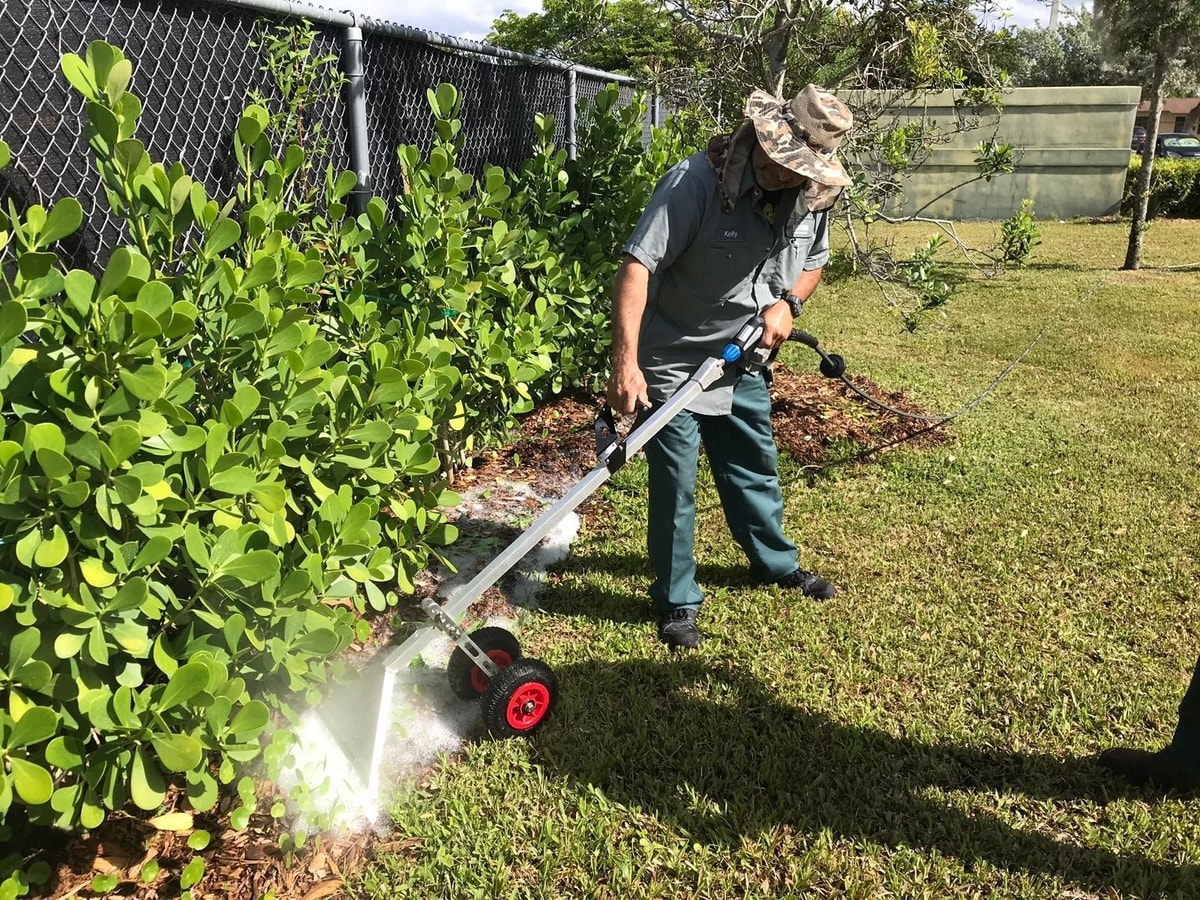 Find out more about Glyphosate
Public trials against Monsanto
Throughout the US, thousands of people have filed lawsuits against Monsanto, claiming that their exposure to Roundup was directly linked to their diagnosis of Non-Hodgkins Lymphoma:
The first trial saw Californian school groundskeeper,

Dewayne Johnson

, take the company to trial June 18th, 2018. The jury ruled that $289 million must be awarded to Mr Johnson (this was later reduced to $78 million). 

Edwin Hardeman

– who regularly sprayed Roundup at his properties – initiated the first federal trial against Monsanto in February 2019. By the end of March 2019, he was awarded $80m (later reduced to $25.2 million). 

Monsanto was ordered to pay the highest compensation to

Alva and Alberta Pilliod

in March 2019. In May, the jury ruled that Monsanto was liable for their cancer diagnosis, following which they were ordered to pay $1 billion to each of them in addition to more than $55 million of compensatory damages. This was later reduced to $86.7 million.
Despite these verdicts, Monsanto still claims that the weed killer is safe for use. However, the success of these trails has set a precedent for thousands of other cases that claim that the weed killer could have a serious negative impact on human health.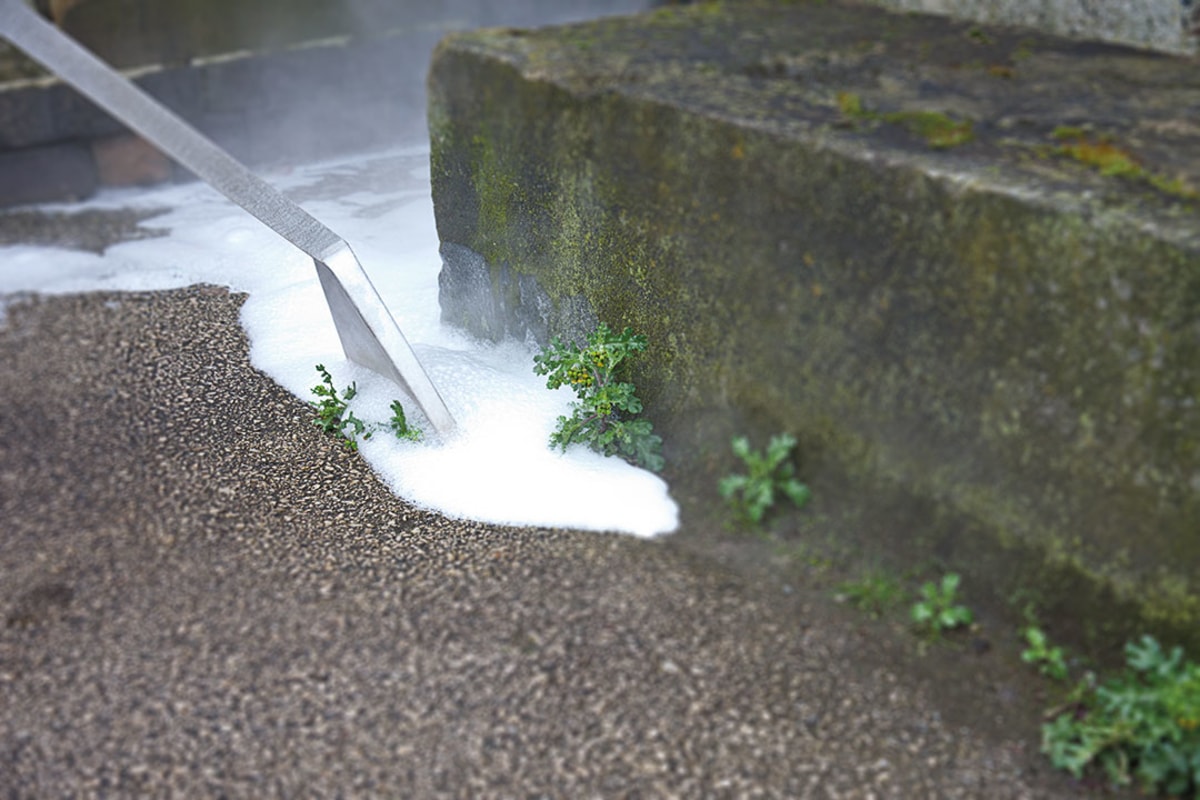 The need for an alternative
We are increasingly seeing areas in the UK, and in countries around the world, taking action to restrict or ban the use of pesticides, including herbicides that use glyphosate.  Germany has announced plans to phase out the use of glyphosate within the country by 2023, with France and Italy claiming to ban glyphosate in 2020. In the UK, a number of towns and cities have already banned their use of glyphosate:
Shaftesbury

Brighton

Hammersmith & Fulham

Bristol

Glastonbury

Erewash

North Somerset

Lewes

Frome
PAN UK has listed the cities and towns in the UK that have actively banned the use of glyphosate, enlisted restrictions on its use, or are currently campaigning against it. 
Why use an alternative to glyphosate?
If all governing bodies made the decision to ban the use of glyphosate, many organisations would find themselves at a loss without the option of a viable and affordable alternative. And this is a real possibility in the next couple of years, as the use of glyphosate in EU countries is approved for use until 15th December 2022. 
After this date, glyphosate based products will require a safety re-evaluation by national authorities. That's why it's so important for organisations with weed control requirements to consider other risk-free, effective and sustainable solutions.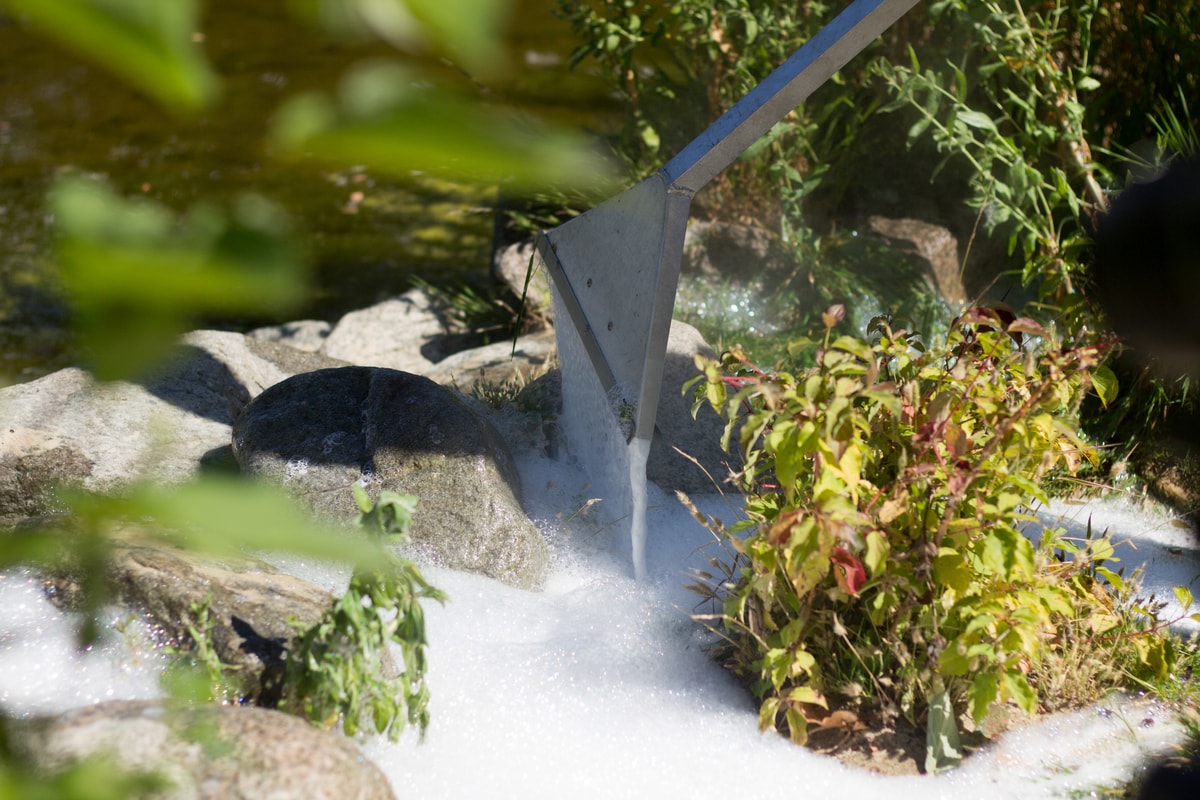 Foamstream as an alternative to glyphosate
Foamstream is the world's leading herbicide-free weed killer. Using the precise application of hot water insulated by our natural biodegradable foam, weeds are subjected to high temperatures (above 57˚C) long enough for them to be killed or severely damaged. 
Foamstream helps organisations to make outdoor areas greener, cleaner and safer for all those who enjoy them. Safe, cost-effective and multi-functional, it has become the leading herbicide-free solution for managing outside spaces, providing organisations with a viable option to have one machine that can carry out a multitude of green and urban landscape management tasks including urban cleaning, moss and algae control, gum and graffiti removal, and sanitisation. 
Our foam is made from a blend of natural plant oils and sugars, and has been cleared for use as an organic, safe and non-toxic product across the globe by  regulatory bodies in the territories in which we operate. It has unrestricted use so can be used around people, animals, delicate ecosystems and waterways.
Find out more about the benefits of Foamstream.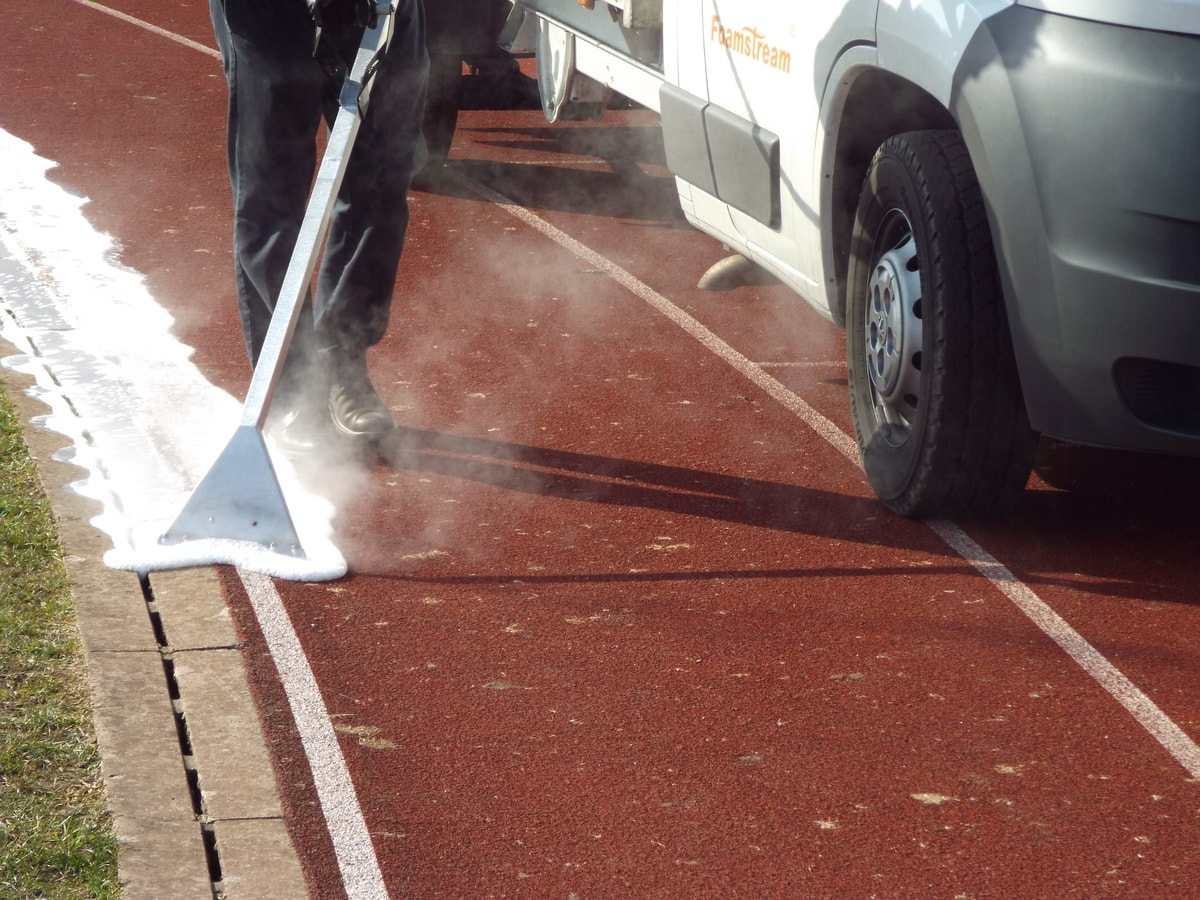 Alternative weed killer for contractors and utility companies
Due to the rising public demand for alternative methods of weed control, and the nature of the work that often requires chemical-free weed control, contracting services and utility companies are often faced with the need for a suitable alternative. Fortunately, Weedingtech has the perfect solution. 
Foamstream provides a cost-effective and integrated method of weed control that can be extremely helpful for winning tenders for those who are requesting herbicide-free alternatives. By adding a herbicide-free solution to your offering, you expand the range of business sectors you can tender for – especially given that Foamstream is becoming more and more popular with public sectors tenders around the world. 
Ideally suited to the management of clean and waste-water plants, Foamstream can be directly used on the filter beds to remove moss and algae. In addition to this, it can also minimise common health and safety risks that are often associated with water plants, including slip and trip hazards. Due to its versatility, Foamstream can also be used across a variety of utility sites, ranging from electricity, solar and power plants and poses no risk to contamination to waterways.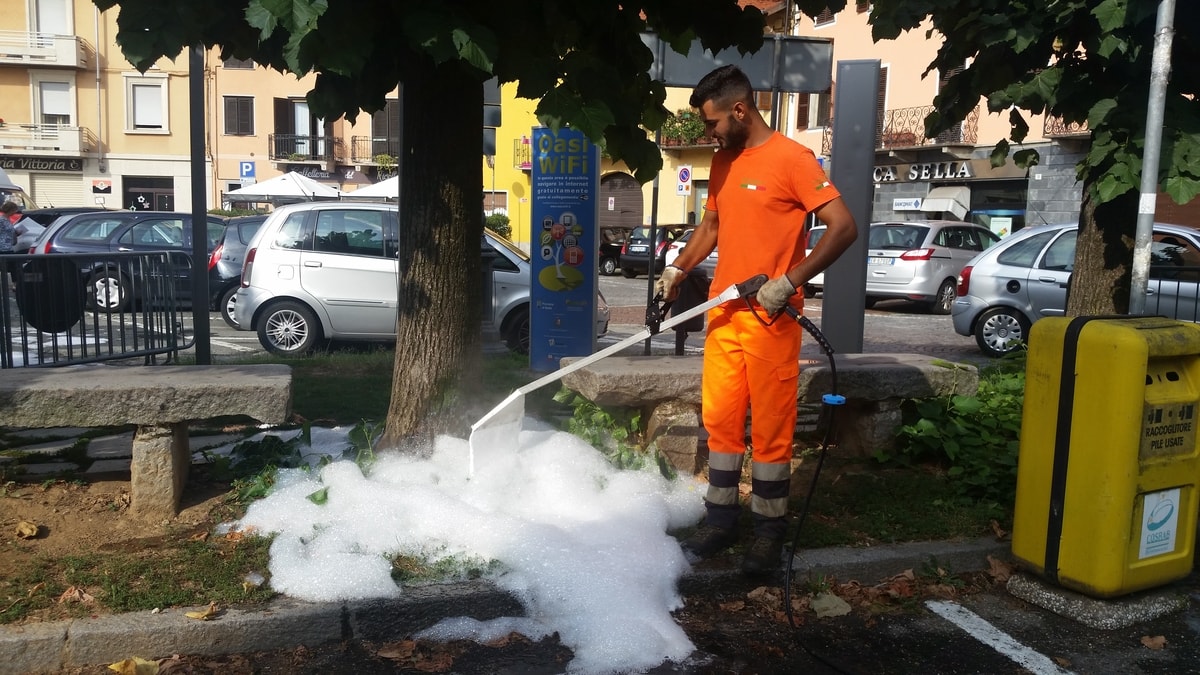 Useful articles and reliable resources