Public spaces are often filled with animals - whether that be with pets such as cats or dogs, or urban animals living wild like foxes or birds. 
Animals surround our everyday life whether we notice it or not - so how can we ensure that they are safe when it comes to weed control? Weedingtech takes a look at whether pet friendly weed killer is an option, and how it can be implemented in your local area. 
The effects of herbicides on animals
Research has found that 'although the acute toxic effects of glyphosate [...] are low, there [is] animal data raising the possibility of health effects associated with chronic, ultra-low doses related to accumulation of these compounds in the environment'. 
This report identifies the potential hazards that are associated with the use of glyphosate around animals. Given these concerns, we understand that local areas are keen to source a method of weed control that does not pose any risk to animals and wildlife - and that's where Foamstream can help…  
Choosing a pet friendly weed killer
There are plenty of weed killers available, but it's important to choose carefully when it comes to the safety of animals and humans alike. In order to choose a pet friendly weed killer, it's important to familiarise yourself with the chemicals involved in the process you choose. For example, many popular brands of weed killer contain glyphosate, the toxicity of which continues to cause controversy across the globe. 
There are many concerns about the safety of glyphosate from both agricultural and public sectors, as well as in local communities. The ingredient has been banned in many towns and cities throughout the UK which has created a growing need for alternative methods of weed control such as Foamstream.
Is Foamstream pet friendly?
Yes, Foamstream is a pet friendly method of weed control. Unlike glyphosate based products, Foamstream combines biodegradable foam with hot water which when applied, encapsulates the plant. The foam insulates the water, causing it to retain its heat for longer, which in turn damages the cell structure of the weed and causes it to die.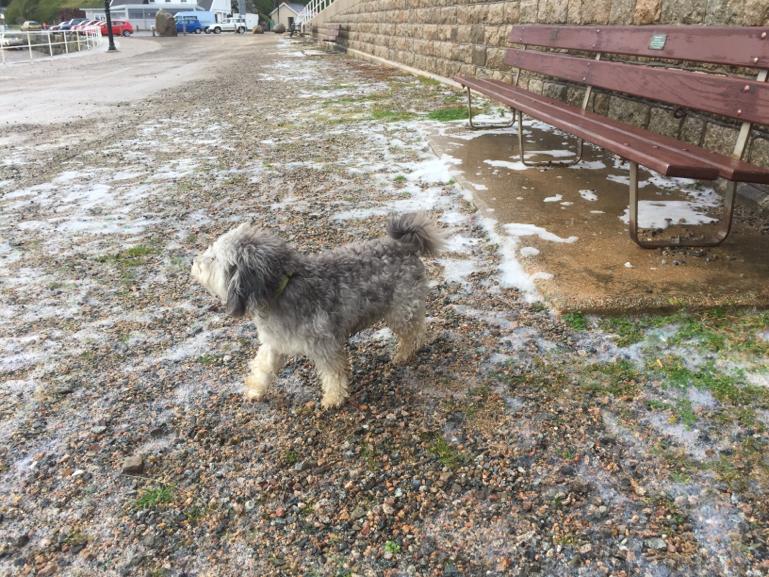 Foamstream also sterilises the plant's surrounding spores which impairs the plant's ability to regrow. Because of this innovative chemical-free process, Foamstream has been approved as a non-toxic, organic and safe solution to weed control by all necessary accreditation bodies the world over, making it completely safe for use around people, animals and sensitive environments.
Advantages of Foamstream
There are many other advantages of using Foamstream in your community:
Foamstream requires

fewer treatment cycles

than other weed killers, meaning it is

more cost effective

than other alternatives. 

Foamstream is

multifunctional</b

and can also be used for

moss and algae control

along with cleaning tasks such as

gum and graffiti removal

and

general sanitisation

of spaces with high human contact.

Foamstream is

versatile

and can be used in all weathers, all year round.
Contact Weedingtech
We know that people have concerns about their pets and urban animals coming into contact with traditional herbicides, and whether this can have a harmful effect on their health. If you want to use an animal friendly method of weed control in your local area, or if you have any questions about pet friendly weed killer, get in touch with our team today.