As awareness of the hazards associated with glyphosate continues to grow across the globe, it is unsurprising that the number of commercial organisations switching to non-herbicidal weed control is on the rise. Safe Weed Control, based on the outskirts of Auckland in New Zealand, was established to service vegetation clearance for a range of clients including those in environmentally sensitive areas, which they tackle with ease thanks to Foamstream.
Owner of Safe Weed Control Matt Kirby was first introduced to Foamstream through his father, who was an early adopter of the technology, available from Weedingtech. "I established Safe Weed Control four years ago after spotting a gap in the New Zealand market for clients who don't want to be using chemical herbicides but aren't necessarily sizeable enough to invest in their own Foamstream equipment" he explains. "It was the simplicity and effectiveness of the system really appealed to me."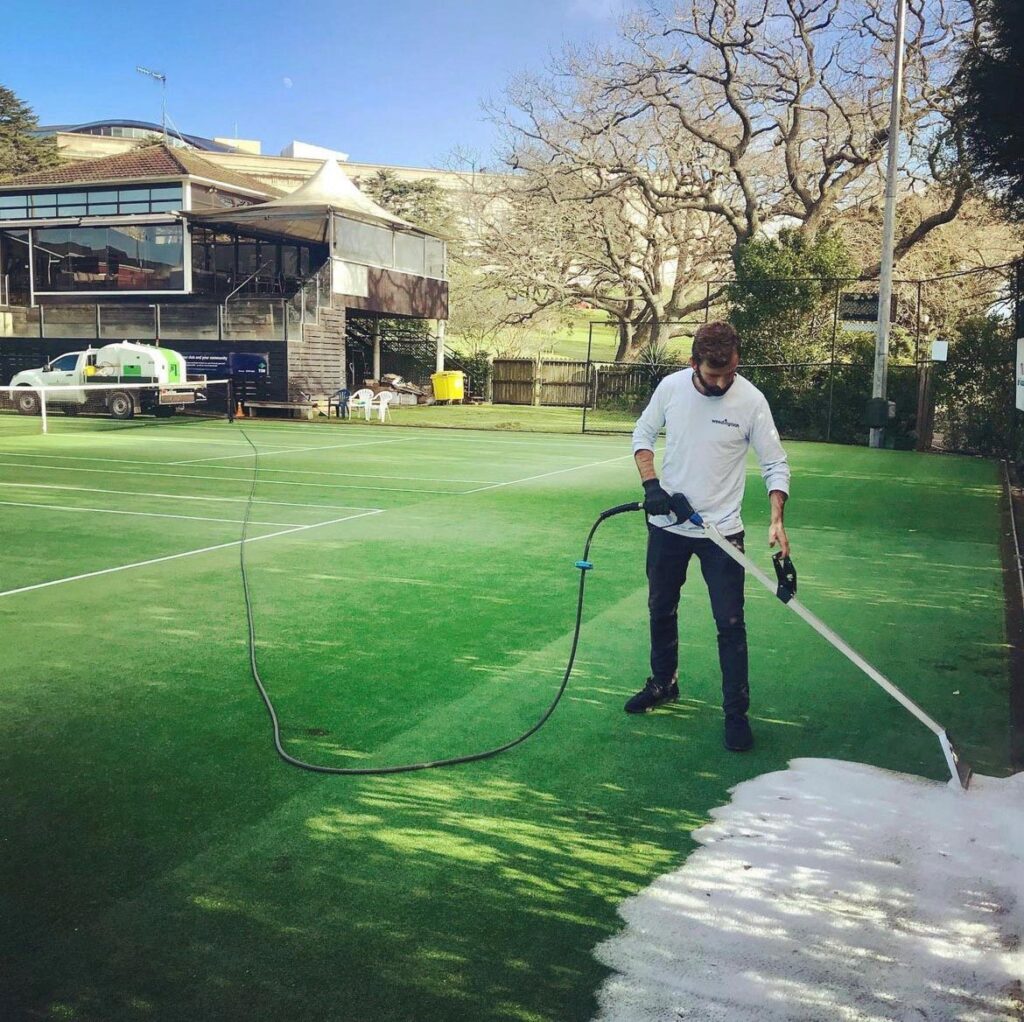 Foamstream kills unwanted vegetation including weeds, moss and algae using the precise application of hot water insulated by a biodegradable, organic, plant-based foam. Delivered via a range of patented machinery, the retained heat from the water penetrates the plant through the leaves and travels down the root, killing the weeds quickly and safely.
"We have an L12 and M1200 unit which we use on all of our jobs – everything from roads and verges, to boat ramps and retirement villages! The vast majority of our workload is in playgrounds and Foamstream is absolutely ideal for this purpose, preserving the aesthetic of the area with no harmful chemicals which children can potentially ingest."
As well as killing the plant, Foamstream also sterilises surrounding seeds and spores, reducing future regrowth which results in fewer treatment cycles per year compared to other non-herbicidal methods of weed control such as burning or steam. "We get fantastic results with this system, in all environments – including sensitive areas – and in all weathers, which is another major plus on the Foamstream system."
Matt continues, "In addition, the technical team at Weedingtech have always gone above and beyond. Despite the time difference, someone will tend to make themselves available and provide patient, knowledgeable and methodical advice when we've needed it."