Weedingtech, founders of the world's leading commercial herbicide-free weed control solution Foamstream, are pleased to announce they have become members of British Water. Using the combination of hot water and a specially formulated organic foam, Foamstream is proven to effectively combat unwanted vegetation in a range of situations and is fully approved for safe use within the wastewater sector.
Weeds that are left to accumulate can pose a serious risk to successful sanitation, specifically in and around water filter beds. If allowed to grow, vegetation can interfere with the rotation of the machinery, impacting air flow and making the cleaning process inefficient. Together with inhibiting drainage through the filter bed, weeds can also damage the media that fills the filter bed or pass through the bed entirely and contaminate the watercourse.
Currently, many in the wastewater industry rely on manual weeding. The time-consuming nature of hand-weeding frequently means that operations are not conducted frequently enough to be considered effective, while also proving unpleasant and unproductive for the operatives. However, companies including Severn Trent, South West Water, Wessex Water and Anglian Water have already made the switch to Foamstream.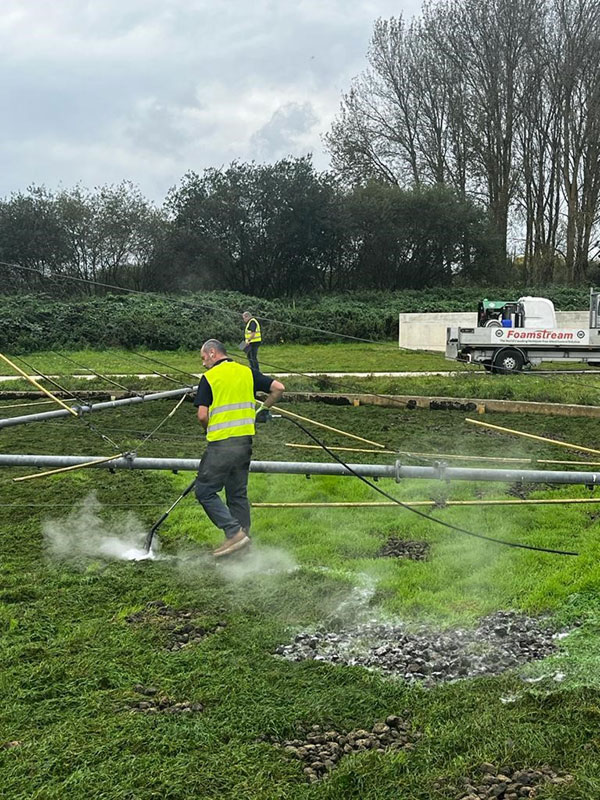 Being 100% organic, Foamstream is approved for use on water filter beds – treating weeds, together with seeds, spores and roots to reduce re-growth and the number of treatment cycles required per year. Together with a reduction in treatments, Foamstream also presents a significant saving in labour treating a 600m2 waterbed in as little as four hours, which would otherwise take a team of four people five days to manually weed*.
"Weedingtech becoming members of British Water is a pledge to promoting best practice and working alongside others to find and provide solutions to challenges facing the sector" comments Foamstream Co-Founder Leo de Montaignac. "We're delighted to already be trusted by a number of leading water firms and are well placed to provide advice and support to others who may be looking for an environmentally friendly alternative to conventional weed control methods."
* Illustrative figure based on treatment of a waterbed with low weed and moss density. Manual weeding calculation based on 4 people working 2 hours per day.