An introduction from our CEO
"At Weedingtech we care passionately about the world we live in. It's a beautiful place and the only home we have. We believe in doing our bit to protect it.
That's why we developed Foamstream: the world's leading herbicide-free weed control technology – so we can make the reduction of herbicide use and the protection of our planet a reality.
Herbicide legislation, along with public opinion, is changing. More than ever, people want to reduce herbicide use where possible. In fact, we believe that herbicides will be banned in many, if not all public places in the near future. We recognise this will prompt organizations into having to make a change. We developed Foamstream to help those organizations, many of whom we are already proud to call customers, to navigate that change by ensuring there's a herbicide-free alternative that works just as well for them. We understand that making Foamstream effective alone isn't enough – that's why we've also ensured it's economically viable so we can help organizations adopt it more easily. Using Foamstream you can control unwanted vegetation in a cost-effective, efficient and safe way, whatever your environmental credentials and regardless of legislation. And you can do so much more with it now too – from chewing gum removal, to street cleaning, to power washing and general sanitization jobs. Foamstream has become a highly versatile green and urban space management system. We'd love to help you get involved. If you do, we'll support you every step of the way. We'll do that by continuing to supply the best all round herbicide-free weed control systems on the market, that can also be used for general green space and urban space sanitisation tasks too, while always ensuring that your needs remain at the heart of everything that we do."
Leo de Montaignac CEO, Weedingtech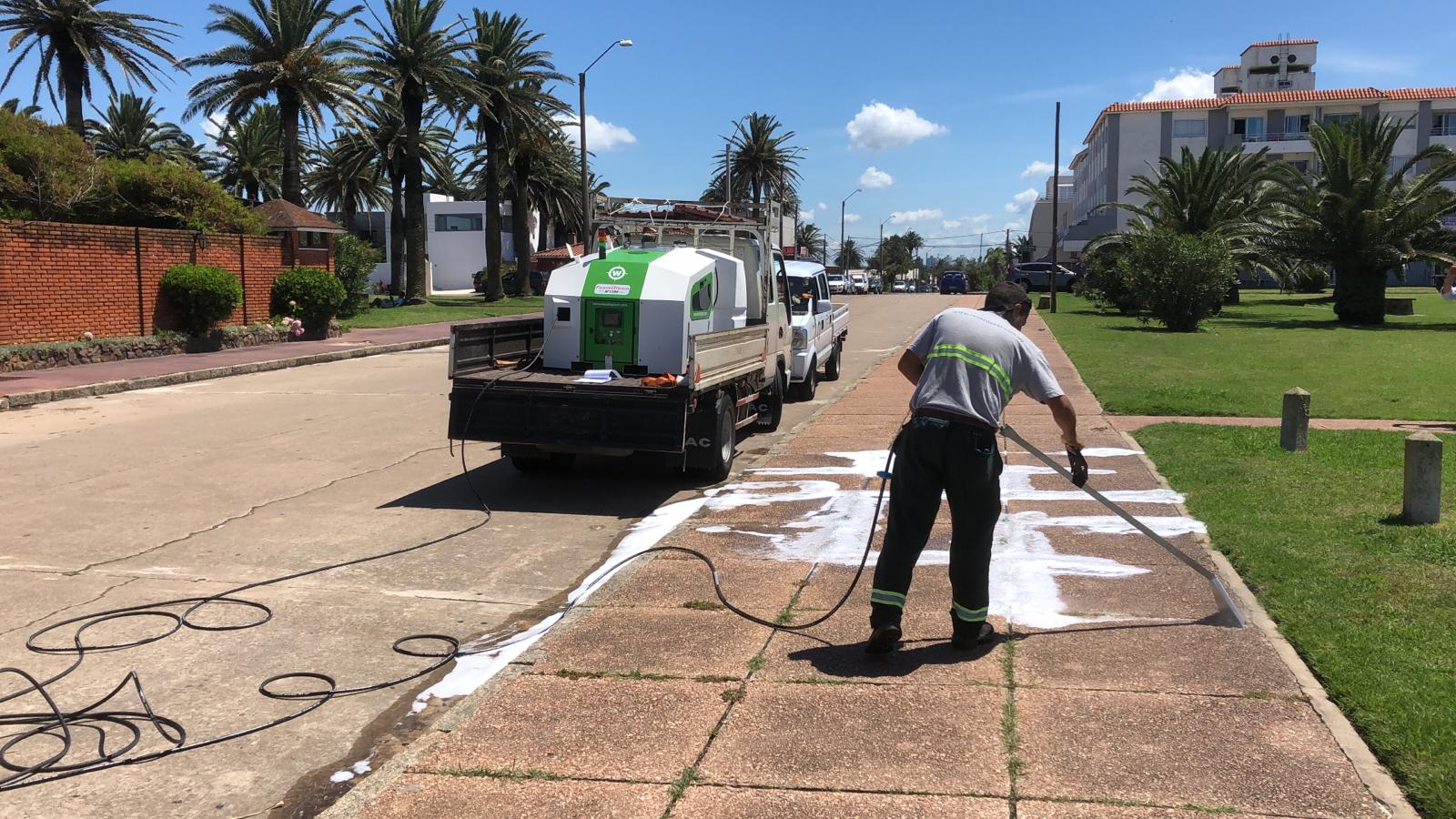 Set up in 2011, Weedingtech's primary objective was to provide organizations around the world with a sustainable solution to make communities green, clean and safe for their residents.
Glyphosate has been part of a controversial debate regarding the safety of its use around people, animals and the environment for years. Read more about this in our blog.
Whether glyphosate is or isn't safe is not for us to say, that's something that we'll leave up to the scientists and researchers. However, it was clear that there were a lack of alternatives available for organizations wishing to move away from using herbicides like glyphosate.
Foamstream was developed to give public entities and organizations just that – the best possible option in terms of a herbicide-free alternative.
To find out more about Foamstream and its environmentally-friendly credentials click here.