The environmental and business case for using herbicide-free methods of weed control has never been stronger.
With many alternative methods available, deciding which is the most appropriate for your business can be a challenge.
The information below helps to outline the alternatives and how Foamstream compares with them.
Foamstream vs. hot water - how both solutions work when applied to the plant.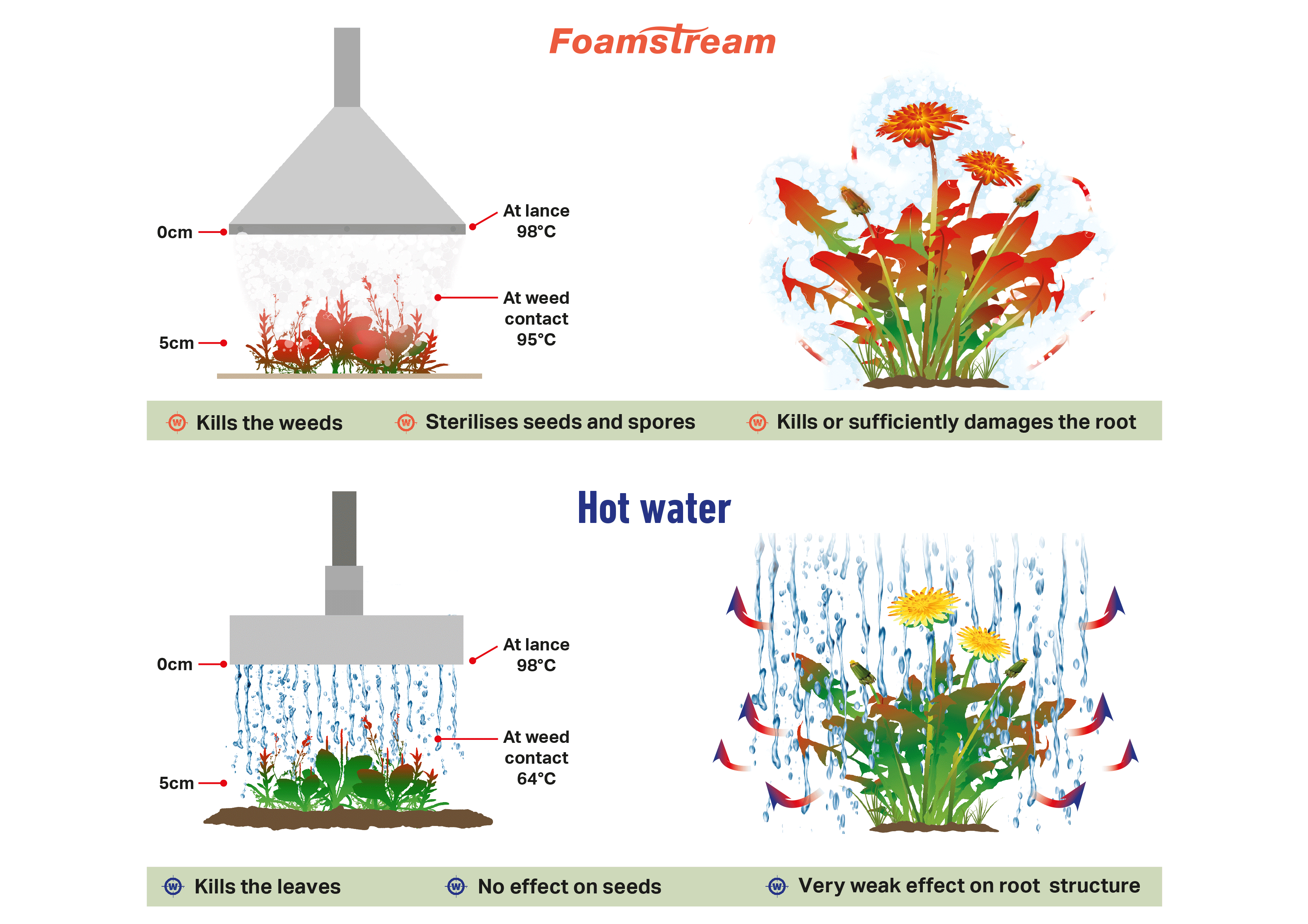 Foamstream typically maintains kill zone temperatures for 6x longer than other alternatives.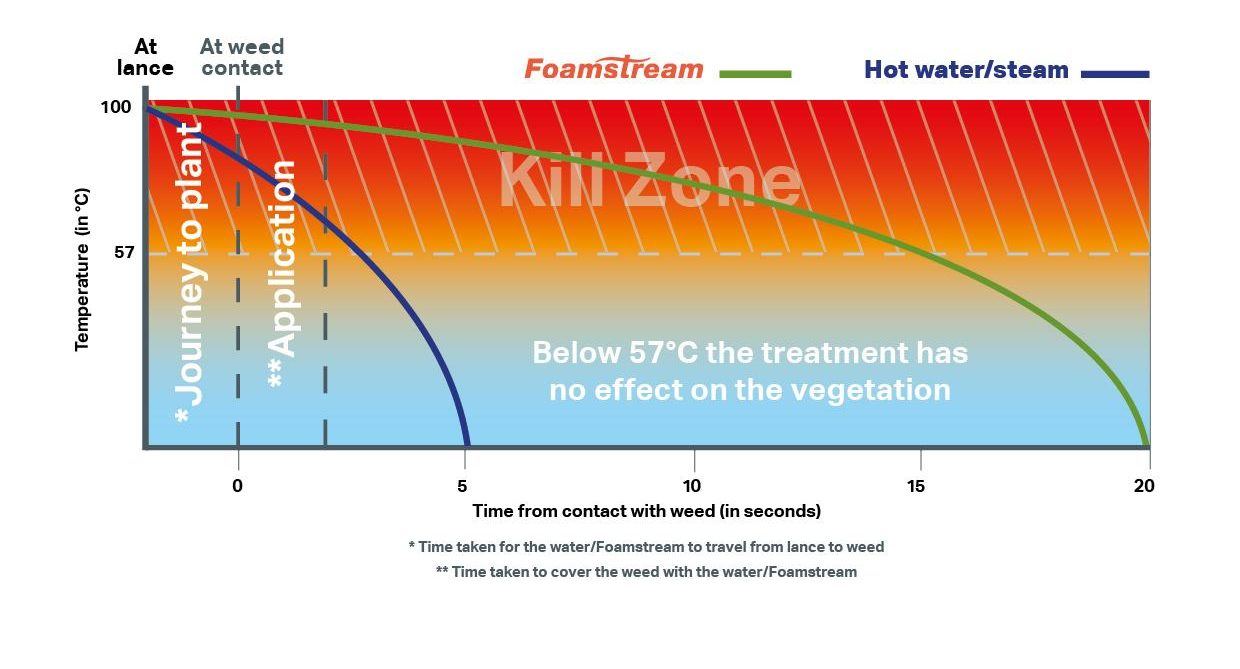 Foamstream's annual treatment cycles compared with other alternative solutions.